Position: Guard/Forward
Current Team: Minnesota Lynx | #23
Draft: 2016 | Michigan State | 1st round (5th overall)
Key Accolades: All-Rookie (2016), WNBA Champion (2019)
On the physical court, Aerial is known as an athletic and versatile scorer. She averaged 11.4 points per game in the Washington Mystics' 2019 championship season and 16 points per game in the 2020 wubble season. As a member of the Mystics, she connected with her teammates off the court as well. Here is a sweet story about how Aerial's nosy teammates encouraged her to open up about her sexuality. She also shares a cute friendship and hairstyle with former teammate Natasha Cloud.
Notable Quotables / Know Your Dumb Take
After NBA champion Andre Iguodala tweeted about her without bothering to look up her name, Aerial let him know to show her some respect next time: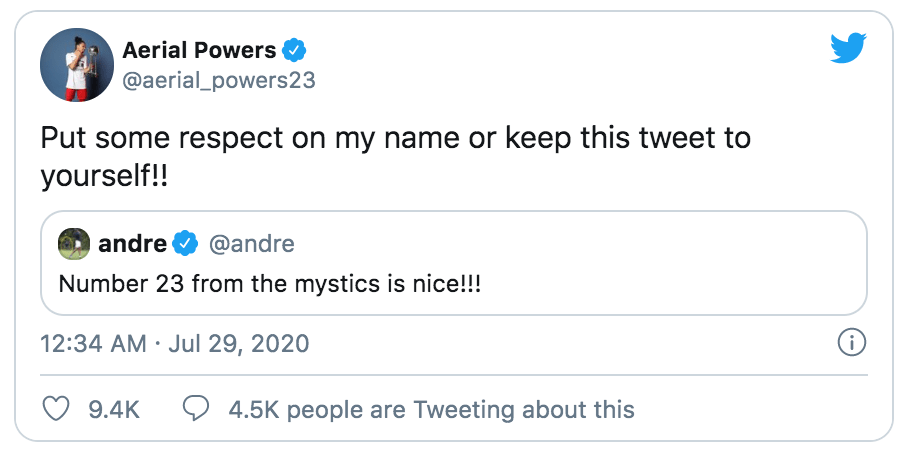 This is the problem. We already have enough #28s in the world that think just because I was given a "compliment" I should be grateful. Women are done having grace, giving deference, feeling validated just because a man said so.
[Thank you, Lauren, for this submission!]